"NOBSCUM CRESITE" - Grow with us!
HISTORY OF LOMPEC EDUCATION CENTRE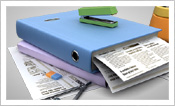 Lompec Education Centre was established in 1982 and was registered as a non – profit making independent school incorporated under Section 21 in 1991.
Lompec Education Centre started by conducting seminars and workshops for local business people and upcoming entrepreneurs.
The school later introduced conventional education starting from Pre – Grade R up to Grade 12.
The school has been concentrating on providing education to the above mentioned grades over the years and has been producing very good results.
At present the school has 51 educators and 1234 learners.
Foreword
At Lompec Education Centre we are committed to provide quality education through the provision of academically, socially and morally astute learners to meet social expectations and obligation. We aim to unleash the potential of our learners through the creation of an environment where they can develop a sense of integrity, respect and tolerance.
We believe in pursuit of global leadership qualities learners have to be instilled with strong values and morals in order to promote good ethical behaviour.
Equally important is the dedication to excellence in the instructional programs that create and support national goals and aspirations in realising responsible citizenship.
Our centre; Grades 0-12 boasts a crop and highly qualified, seasoned and dedicated Educators. All our Educators are CAPS compliant. Our learners have a 100% track record in the Annual National Assessment (ANA). Computer Literacy is offered from grade 1 to 12. All learners are encouraged to strive to become computer literate; which will enable them to electronically communicate with the world. Join us and become part of this renowned and dynamic Education Centre.
School Principal